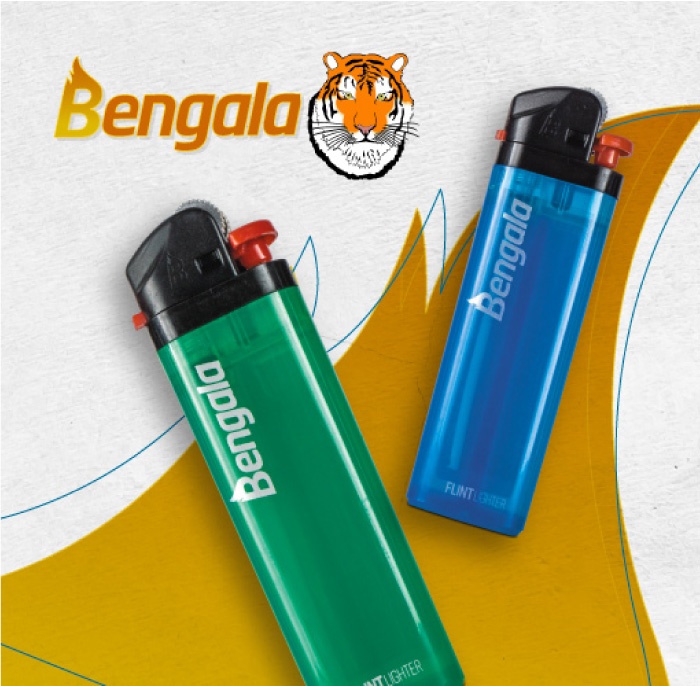 Bengala is a Colombian well-known brand present in the matches market for over 15-years and in the lighters segment for 5 years. Bengala products' stand out for their safety and quality, offering consumers great benefits at fair prices.
Bengala matches are made from a wooden stick and a match head, while the lighters have flint and electric presentations for personal and kitchen use, with a wide selection of designs and colors.
Along with Bengala we also have Win, a disposable lighters Colombian brand which offers a good  price for consumers. They can be found in two presentations: Electronic and stone.