Maruchan is a Japanese company that has entered the instant soup market since 1961, becoming one of the most successful worldwide. Its products arrive from the United States to Colombia with a varied offer of pasta and ramen, with the highest quality, good taste and practicality that have achieved great popularity in the Colombian consumer.
With Maruchan we want to bring the tradition of Asian ramen to the Colombian market, through easy preparations that can be achieved by adding just a few ingredients.
Maruchan Ramen is ideal to prepare at home, while Instant Lunch, presented in a foam cup, is perfect to consume anywhere as it only needs hot water to be ready. Thus, you can calm your hunger in just 3 minutes.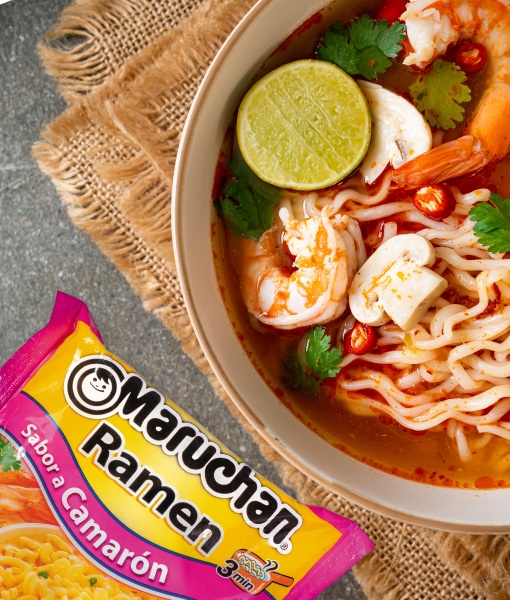 Enjoy Maruchan
at home or wherever you want