Dr. Beckman is a German Brand present in the market for over 40 years, widely known in more than 40 countries all over the world for its high-standard cleaning products specialized in laundry and household care. Dr. Beckman's formulas are developed with the environment's respect in mind and a strong commitment to only use biodegradable ingredients.
Dr. Beckman is the never-failing ally to keep both home and clothes spotless, through innovative products such as "Magos Quitamanchas", pre-laundry treatments, laundry additives and a wide selection of cleaning products to use in your home appliances, stainless steel surfaces, and carpets, among others, that make laundering and cleaning tasks easier.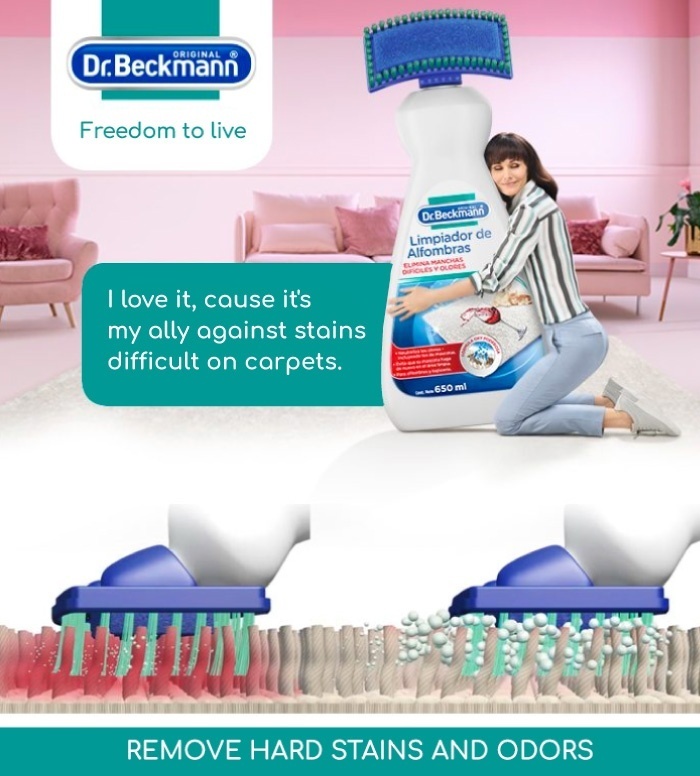 Specialized cleaning for
laundry and household care.